Corny Groń
Physical English copies available and what's next!
---
It's been a while since we last chatted, but I'm sure that what we have for you is a good reason for making our first devlog!
First - we are pleased to inform you all that finally we've managed to launch international sales of printed Corny Groń in English - and after the first week, we found buyers for more than half of the initial zines! Some shipments have already started their overseas journeys (if we get to Ohio, we'll get everywhere!), the rest will be shipped after the weekend. But we still have some pieces - so, if you want to get your hands on them, check Nerd Siren's International Shop!
By the way—when you buy a printed Groń, you can also buy hand-made prints of Ala's illustrations (yay!), and they will be shipped together with the printed copy of the game!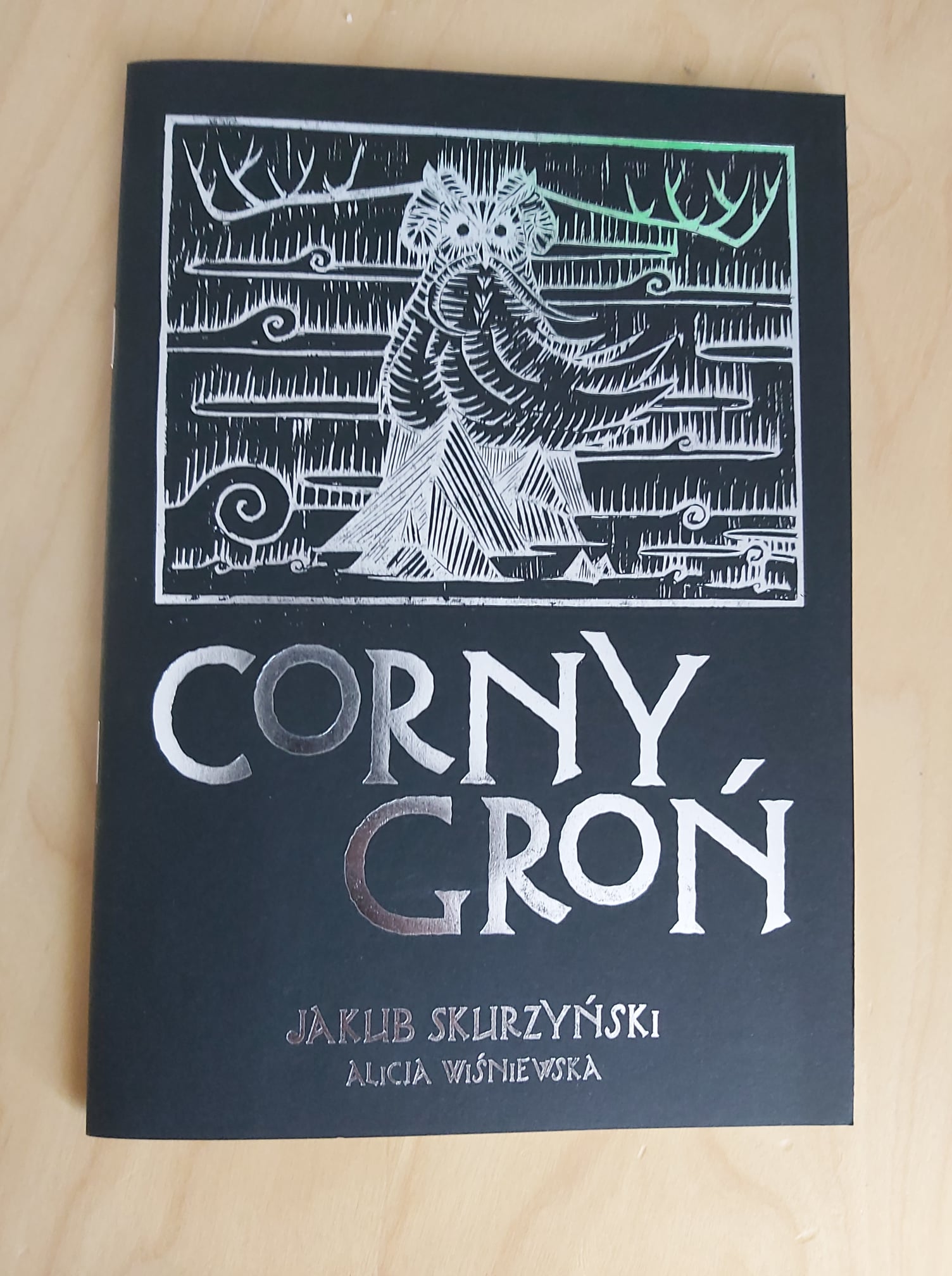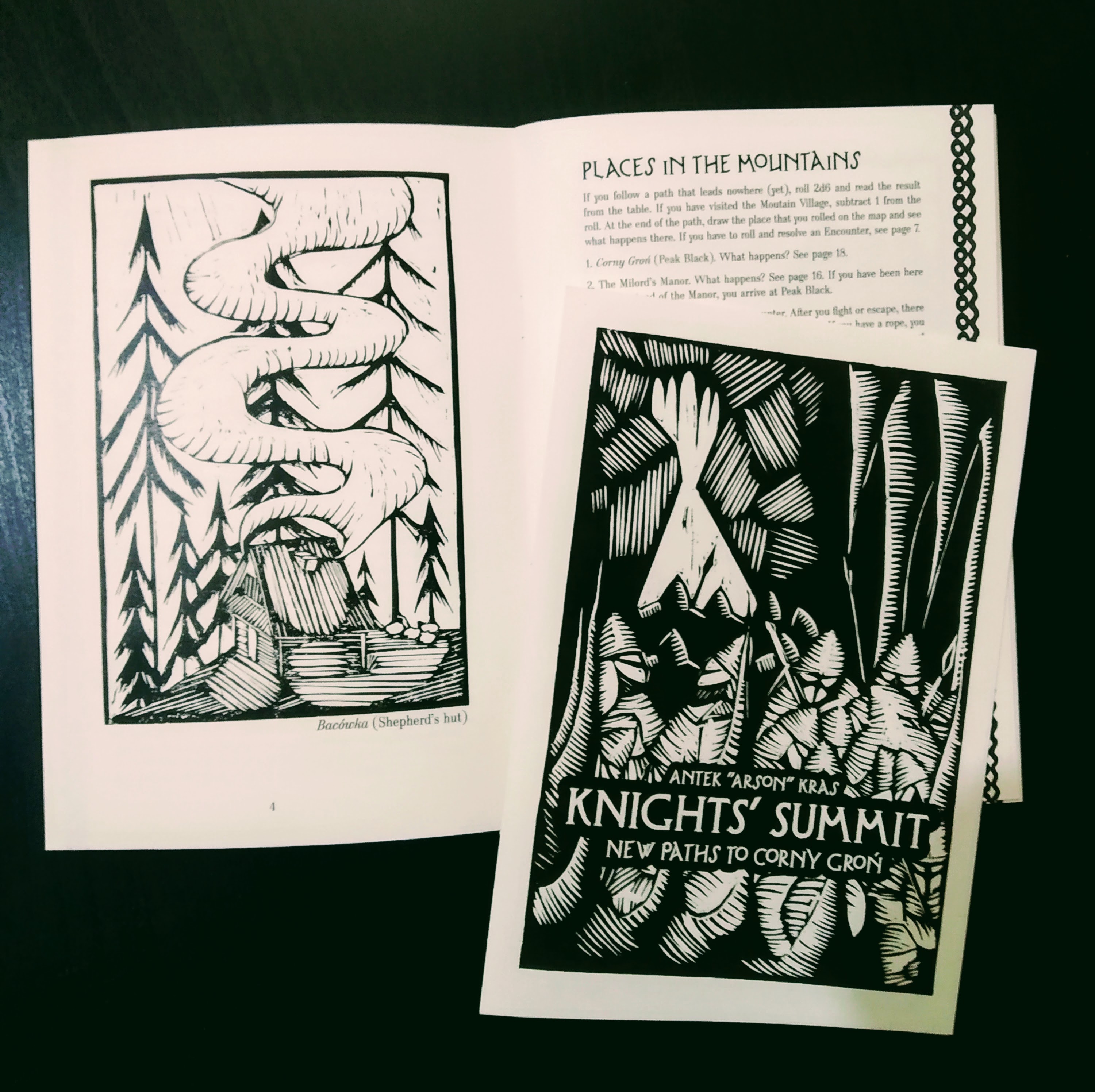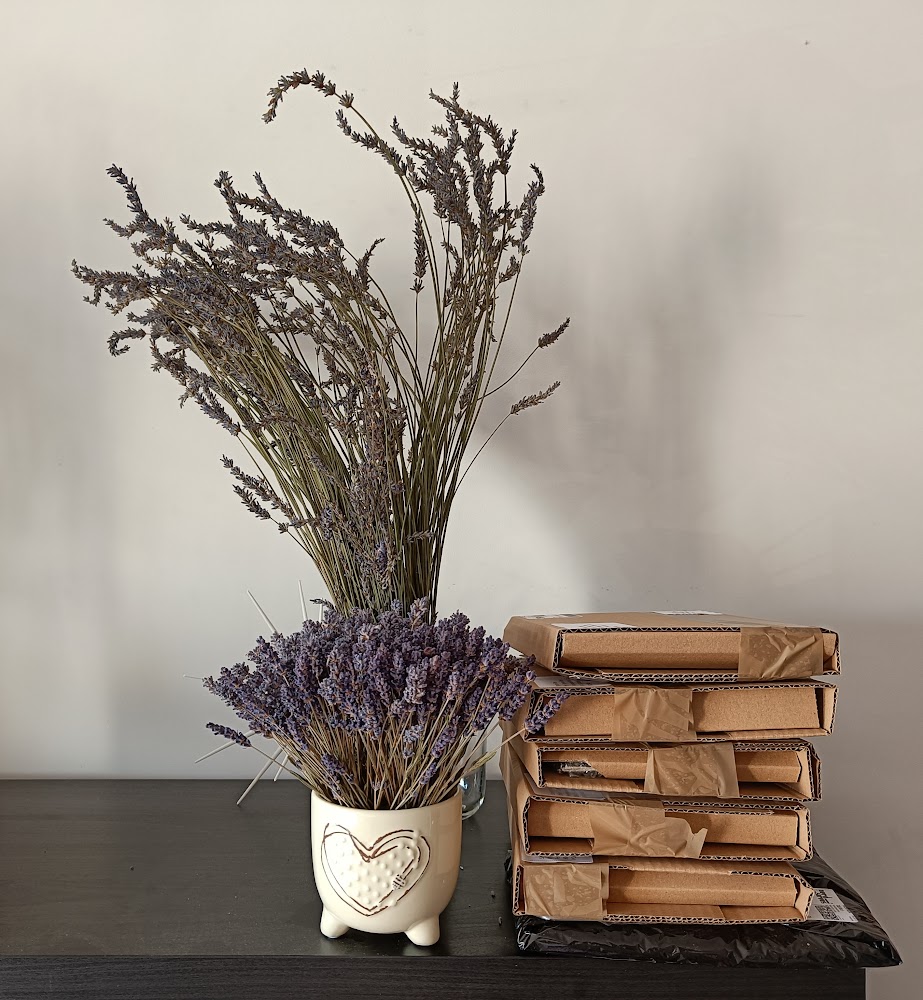 But wait! We're not selling them just like that!
You see, we are collecting funds for publishing Beyond Corny Groń - Adventurer's Guide: a sandbox adventure module in the same setting as "solo" Corny Groń - world heavily inspired by legends from the Polish mountains, folk songs of bold highwaymen, and romantic tales about Hidden Things. The purpose of releasing the Guide is to capture and present Polish legends, folklore, and the mood of the Tatra and the Carpathian Mountains, with a proper dose of weirdness, whimsy, and adventure in the form of TTRPG material.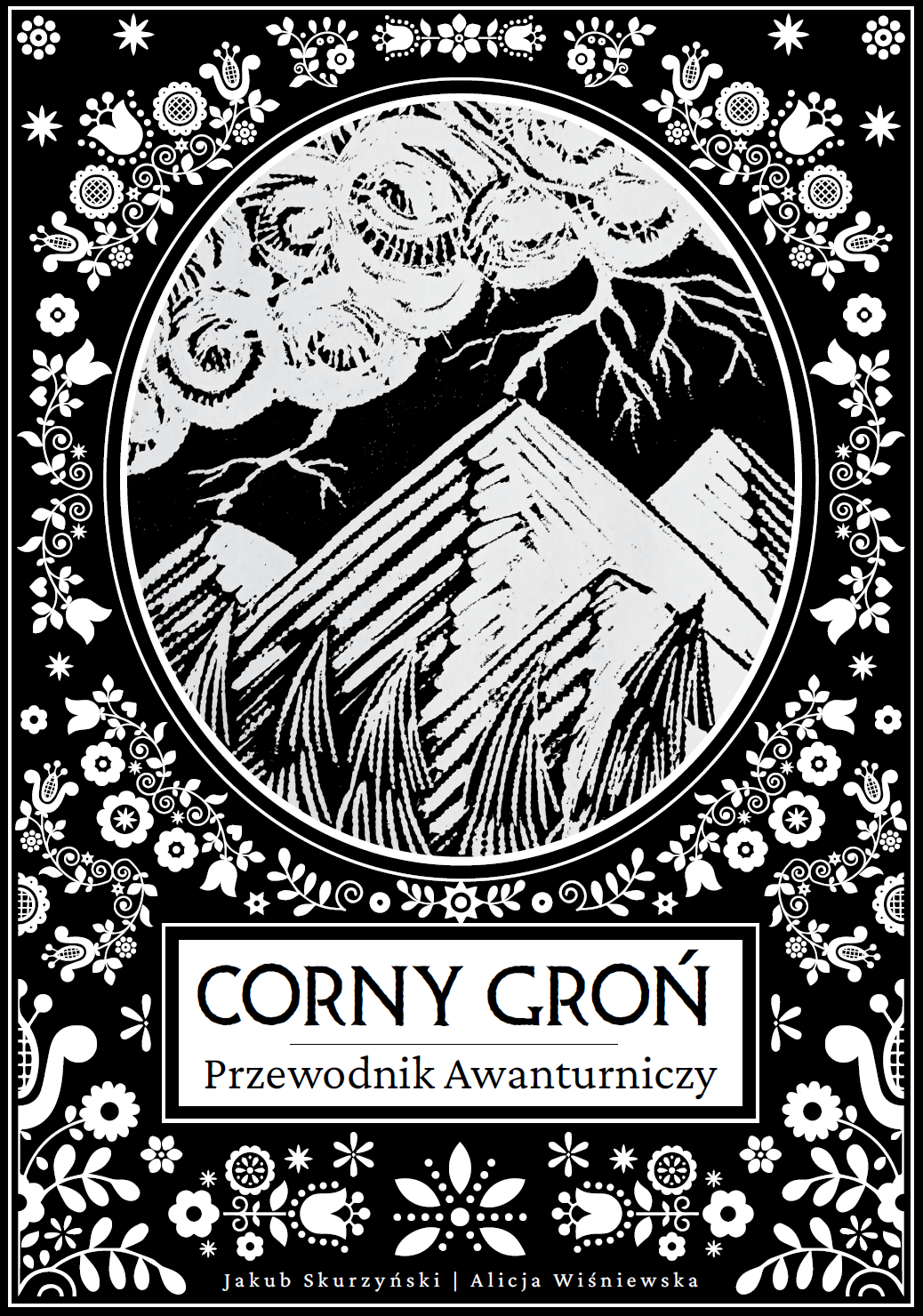 The cost of publishing the Guide (the aforementioned illustrations, editing, design, and English translation) in a digital version is around 1000 euros. Any surplus will allow us to fast-start the production of the printed release (we are thinking about hard, cloth binding, and foil stamping). Otherwise, we will cover the cost of printing from what the Guide itself collects later on itchfund or some other funding platform.
The Guide will contain:
a mountain map generator,
tables for random places and encounters,
descriptions of folks, creatures, legends, and factions.
At the moment, the Guide is about 430,000 characters of descriptions, tables, and statistics tailored for use with OSRs (Knave, OSE) and games similar to D&D. To capture the folklore mood, we've asked Ala Wiśniewska for some new hand-made linocuts, a sample of which can be found attached.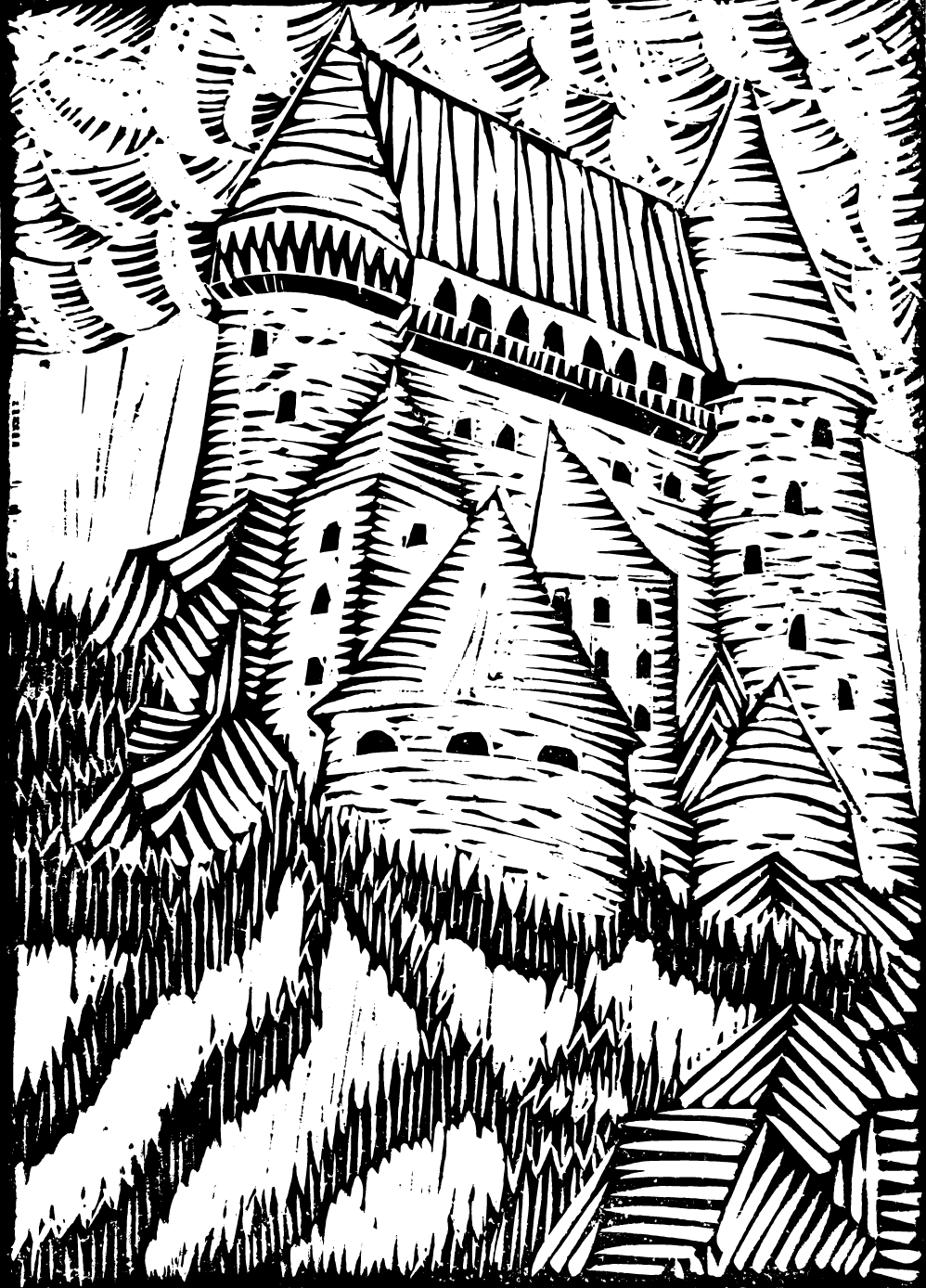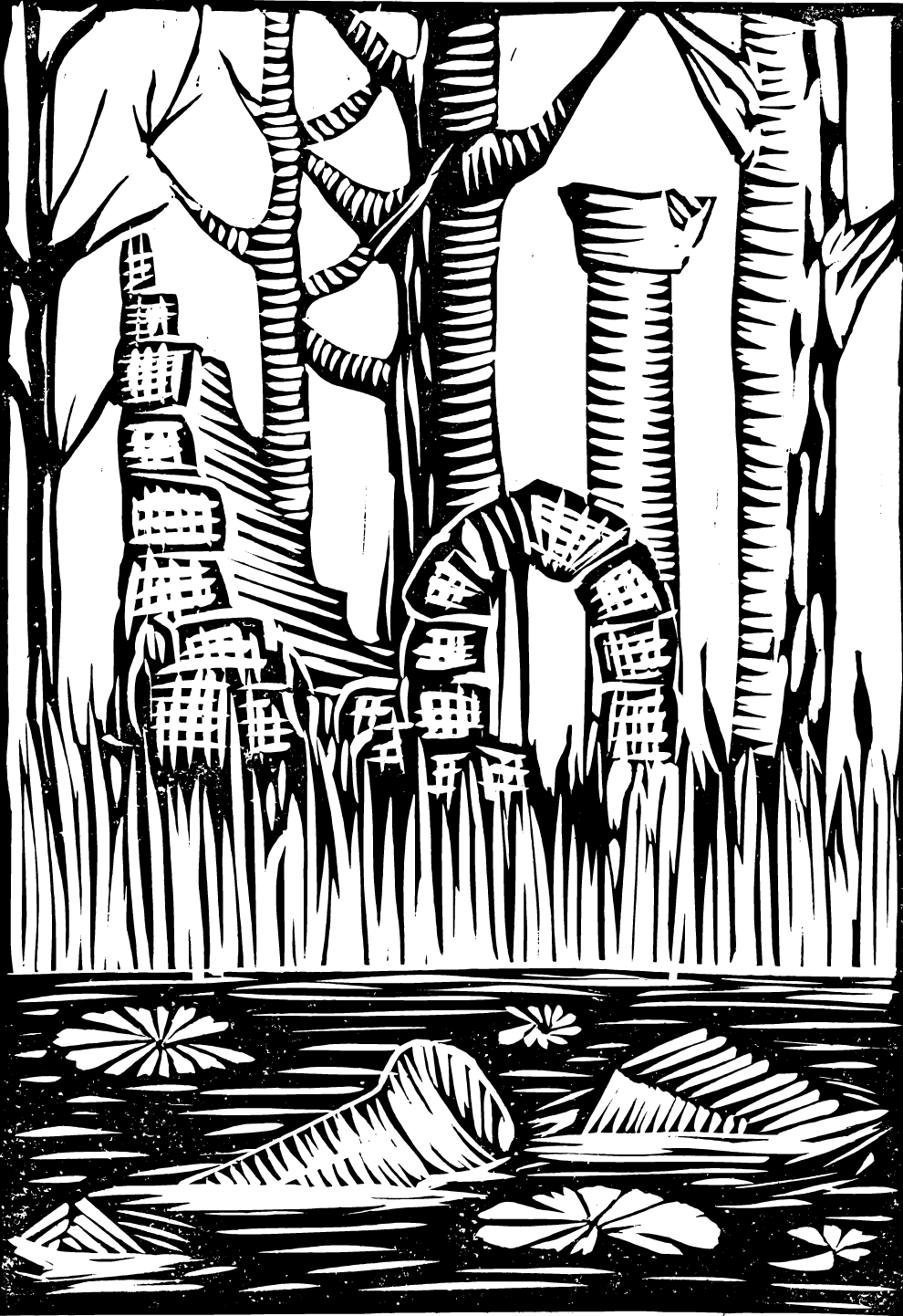 If you want to support these efforts, visit the Nerd Sirens shop and buy Corny Groń. If for some reason, you don't want the printed game, or you want to check it out before buying—Corny Groń can be found here on itch.io, where you can also pay for the digital version as much as you think is right. The profits from this sale will also contribute to the budget for the "sandbox" Guide.
Thank you in advance for all your support for our project—by buying the solo game, but also by sharing the good news or passing a good word to your friends. I can't wait to show you the finished & polished Adventurer's Guide to Corny Groń, and I hope that with your help we will be able to achieve it as soon as possible!