Corny Groń
Beyond Corny Groń - Adventurer's Guide - SOON
---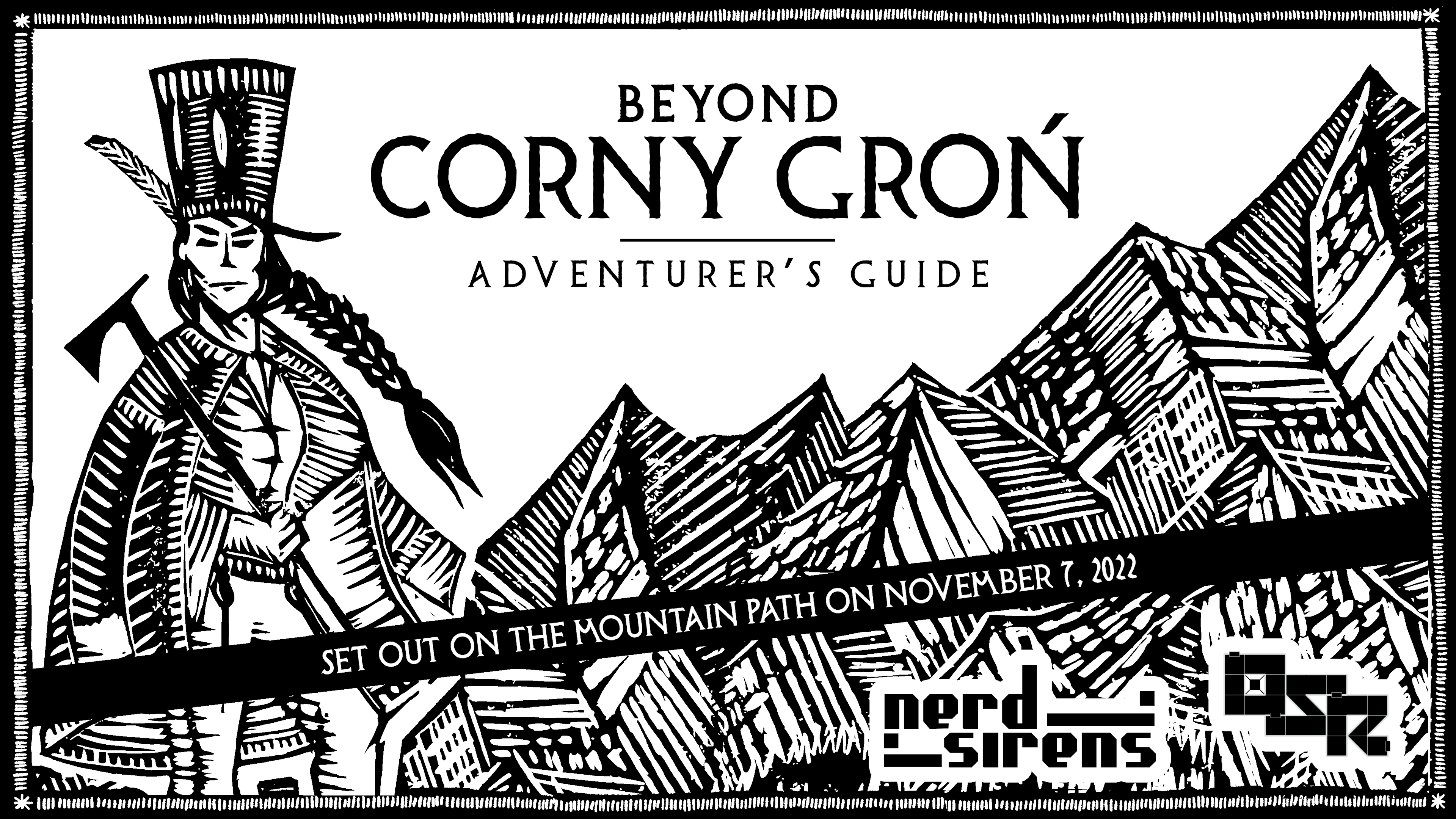 Click the banner!
Finally - we have the launch date of crowdfunding to release BEYOND CORNY GROŃ – ADVENTURER'S GUIDE - Corny Groń extension into system-neutral toolkit and sandbox generator. The action will kick off on November 7! You can go and follow pre-launch page right away.
The GUIDE is heavily inspired by legends from the Polish mountains, folk songs of bold highwaymen, and romantic tales about Hidden Things. It was written by me, Kuba Skurzyński (hi!), and made real with huge help from a bunch of friends and talented folks from the Polish TTRPG scene. We hope to get the funds to print the core book for the game, which will contain everything needed to explore the fantastic land of Karpaki. We also plan to continue making further stuff for this setting once the Guide is published, with additional modules and other mountain-inspired materials for your game tables.
BEYOND CORNY GROŃ comes from many great games and adventures grown on fertile OSR soil, both in terms of writing and design. It's mainly inspired by the legends of the Carpathian Mountains and other Polish folk tales about supernatural creatures, daring outlaws, and noble-born sorcerers. I put this flavor onto my experiences of adventure role-playing games, based on facing the unknown, exploring fairy-tale lands, investigating ruins lost in time, and looting ancient treasures.

Check out what the book will (more or less) look like inside: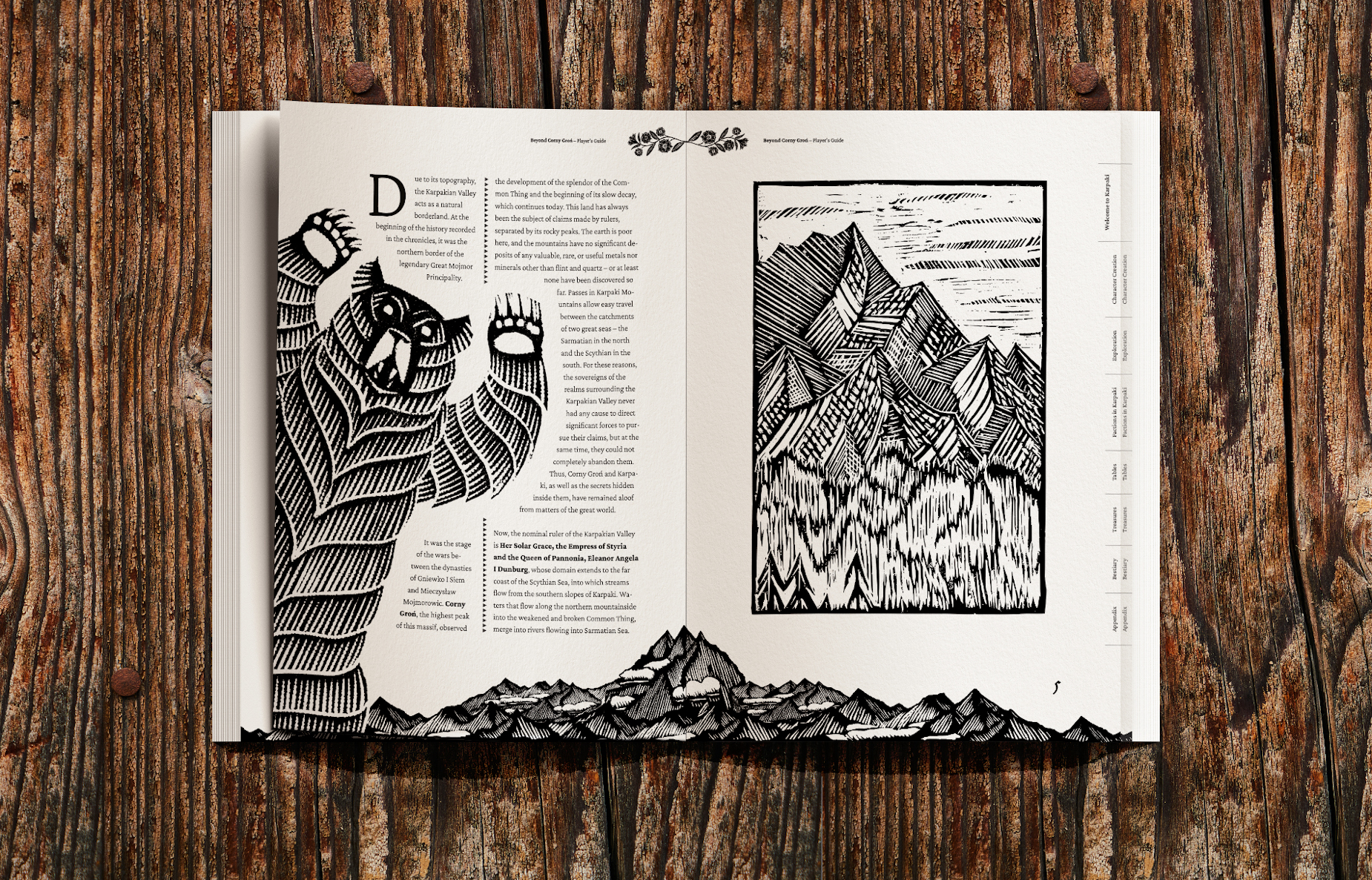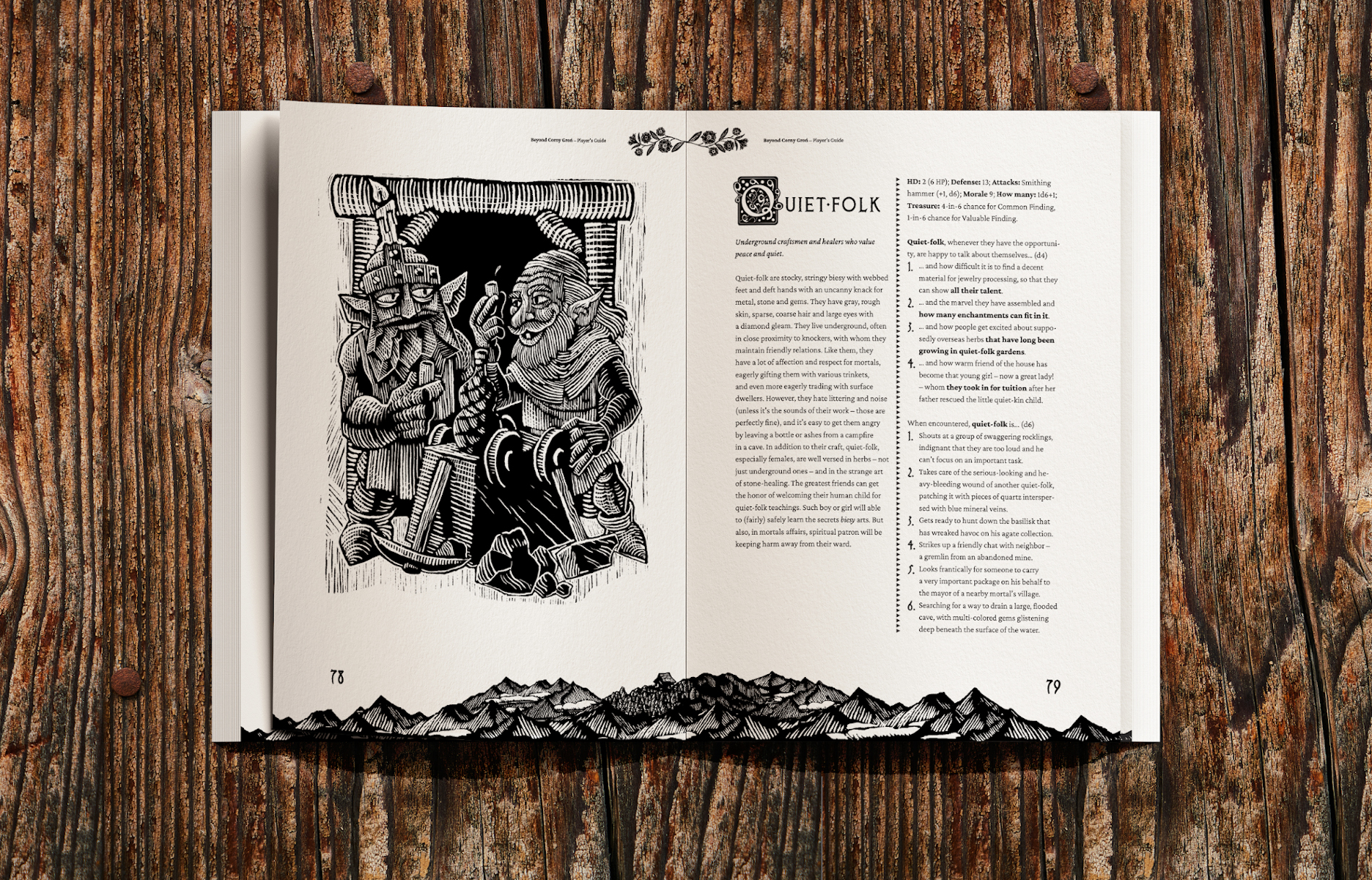 If you want to know more about book itself, Karpaki, biesy, and what other adventurous things that waits among highlands and its folklore - be sure to check out the Kickstarter on November 7.

Follow the KS!