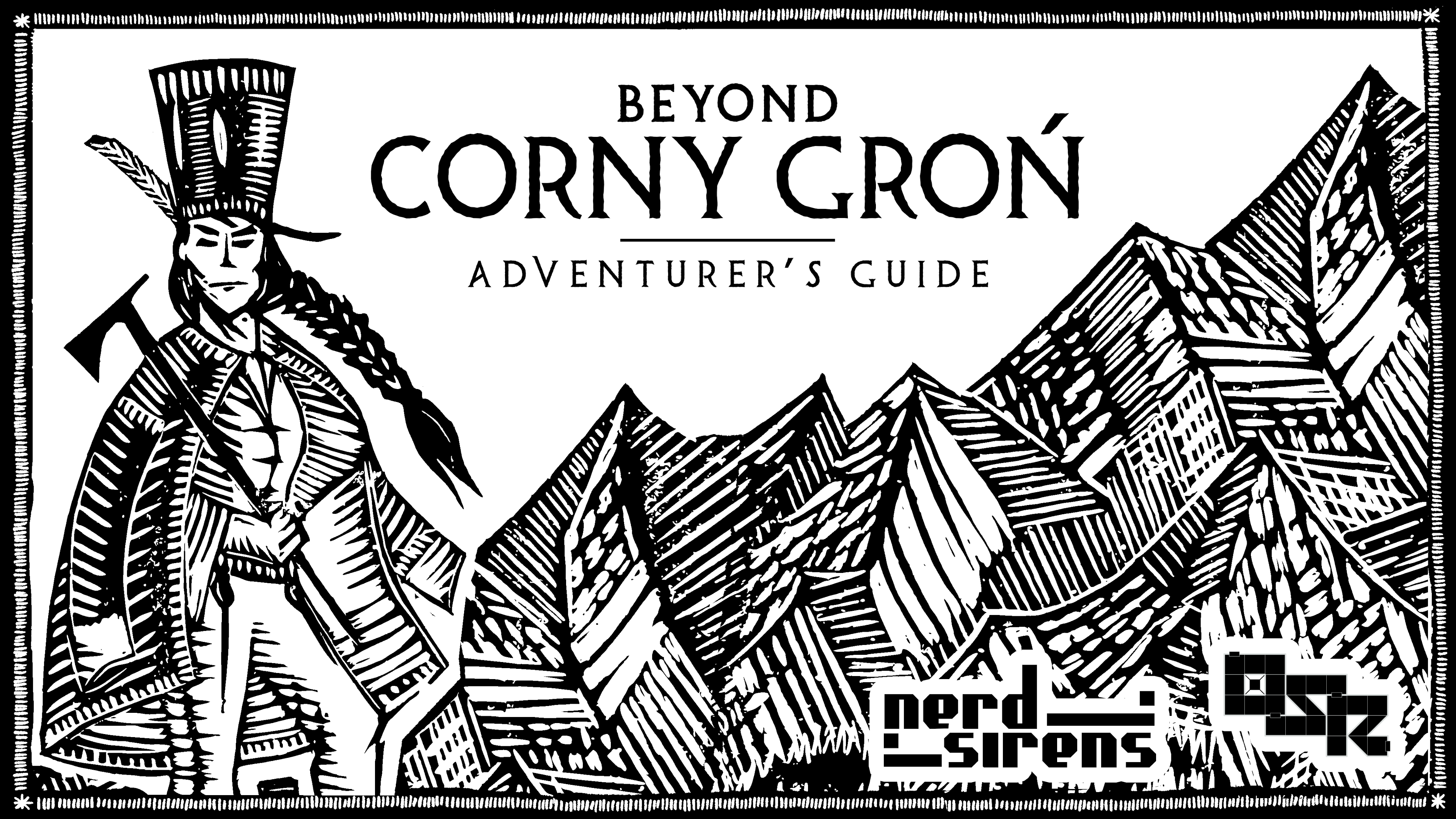 Beyond Corny Groń - Adventurer's Guide
A downloadable player's guide
We are in the middle of crowdfunding for releasing the book - it's here.
BEYOND CORNY GROŃ – ADVENTURER'S GUIDE is a system-neutral toolkit and sandbox generator, set in the world heavily inspired by legends from the Polish mountains, folk songs of bold highwaymen, and romantic tales about Hidden Things. It's sequel of Corny Groń - solo map-making ttrpg, available for PWYW right here.
Welcome to Karpakian Mountains – a land of bold highlanders and valiant highwaymen, mighty fey-kings, and diabolical nobles. This realm attracts people who yearn for freedom, and those who wish to temper their spirits like hard rocks amid biting winds and high ridges. The pristine woodland growing on the mountains' slopes makes a perfect place for a fortress – built from the endowment of lowland rulers, or against their will. Shepherds speak of bandit treasures and moss-covered pagan strongholds hidden among the peaks. Ancient knights of the long-forgotten prince sleep and wait in deep caves for the last call to battle.
Karpaki are home to biesy – mysterious beings, sometimes called Good Neighbors, Hidden Folk, or Cousins. For centuries they hid their secrets among crags and forests, away from the greedy eyes of mortals who inhabit the lowlands. Many scholars (as arrogant as they are enlightened) ignore or even deny the existence of biesy. Meanwhile, any child will say that weolcaners, netherlings, goblins, or wyrdwifes are as real as the wind or coming rain, sudden love, or mischievous joke. Just because they can't be seen at first glance doesn't mean they don't exist. The uncrowned ruler of these odd creatures is undoubtedly the Mountain Spirit, about whom legends are whispered by owls and wind blowing among pines.
As Ash Alder from Wizards Respite blog, put it in his review of the solo version of the game:
As I read through (...) I felt like I was reading stories that my old Polish grandfather would've told me about his homeland.
The thing is, I don't have a Polish grandfather. There's not a drop of Polish blood in my family! That's how easy it is to immerse yourself in this fairytale.
If you want to read more about Karpaki, its inhabitants or factions, and to create characters originating from these mountains – you can download the PLAYER'S GUIDE right now, along with the character sheet. It is and will always be free, serving as an introduction to the setting for those who will want to wander into the Valley.
Also - follow us on itch.io, Facebook, and Twitter.
Download
Click download now to get access to the following files:
Beyond Corny Groń Player's Guide to Karpaki_0.5.pdf
15 MB
Beyond Corny Groń - Knave character sheet.pdf
236 kB